Susan Margulies Receives $6.7 million NIH/NINDS Grant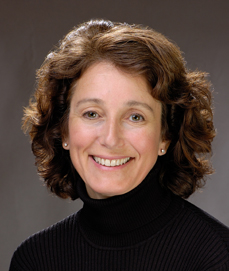 Susan S. Margulies, Professor and George H. Stephenson Term Chair of Bioengineering, has recently been awarded a $6.7 million, 5-year NIH/NINDS grant to conduct preclinical Cyclosporin A trials to treat pediatric traumatic brain injury (TBI). This multi-institutional, collaborative study is the first of its kind to use immature porcine models of TBI with developmental and morphological fidelity to children. Traumatic brain injury is the leading cause of death and acquired disability in childhood in the United States. Every year more than 200,000 children in the U.S. sustain traumatic brain injuries, and five times more will die from brain injuries than from all forms of childhood cancer combined. Despite its high incidence and financial toll, there currently are no specific pharmacological treatments for TBI in children.
Because Cyclosporin A has a safety profile in children and is in therapeutic use or clinical trials for other indications and has a treatment record for neuronal injury in rodents, the scientists hope to move quickly from this preclinical trial to an FDA-approved clinical trial for children with TBI. Successful trials may bring the first pharmacological treatment to rescue function and promote longer-term neurological recovery in some of the hundreds of thousands of children who suffer from traumatic brain injuries every year.
Margulies's collaborators at Penn include Stuart Freiss, Todd Kilbaugh, Athena Zuppa (all at CHOP), Robert Siman (Neurosurgery) and Kathleen Propert (Biostatistics). Ann-Christine Duhaime, co-PI, is at Massachusetts General Hospital (Harvard), while Paul Rapp (Uniformed Services, University of the Health Services, Bethesda, MD), Courtney Robertson (Johns Hopkins), and Colin Smith (University of Edinburgh) are key investigators at their respective institutions. To duplicate the clinical setting for treating TBI, the team will use the best contemporary pediatric neurocritical care management strategies.