Noam Lior Elected to World Academy of Art and Science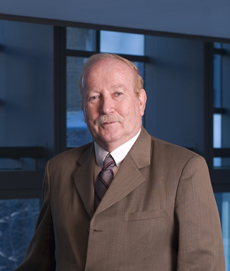 Noam Lior, Professor in the Department of Mechanical Engineering and Applied Mechanics, has been elected to the World Academy of Art and Science.
The World Academy of Art and Science is composed of 730 individual Fellows from diverse cultures, nationalities, and intellectual disciplines, chosen for eminence in art, the natural and social sciences, and the humanities. Established in 1960 by distinguished individuals concerned by the impact of the explosive growth of knowledge, its activities seek to address global issues related to the social consequences and policy implications of knowledge.
The Academy serves as a forum for reflective scientists, artists, and scholars to discuss the vital problems of humankind independent of political boundaries or limits, whether spiritual or physical — a forum where these problems can be discussed objectively, scientifically, globally, and free from vested interests or regional attachments, to arrive at solutions that affirm universal human rights and serve the interests of all humanity.
Lior's research interests are in heat transfer and fluid mechanics, thermodynamics and Second-Law/Exergy analysis, energy conversion, solar energy, combustion, membrane distillation, flash evaporation and water desalination, destruction of hazardous wastes by photocatalysis and supercritical oxidation, scientific sustainability analysis, and heat treatment.
To learn more about Noam Lior, visit his research profile.