Mark T. Holtzapple (Ph.D. ChE '81) Approaches Sustainability as an Academic and Entrepreneur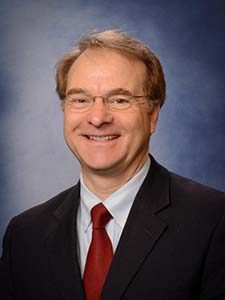 Mark T. Holtzapple, Ph.D., is a professor of chemical engineering at Texas A&M University. Since 1986, he has served at the university where he has been recognized for excellence in teaching, research, and service.  From 1982 to 1985, Dr. Holtzapple served in the United States Army where he eventually attained the rank of captain. He now serves on the scientific advisory board of Earth Energy Renewables, L.L.C., which converts waste biomass to high-value chemicals and fuels.
During his career, Dr. Holtzapple has authored over 200 technical articles, plus a widely used engineering textbook. As the most prolific inventor in the Texas A&M University System, he has over 50 issued U.S. patents, numerous pending patents, and over 100 patent disclosures. He has been nationally recognized for his research, winning the President's Green Chemistry Challenge Award and the coveted Sigma Xi Walston Chubb Award for Innovation. Dr. Holtzapple holds a B.S. in Chemical Engineering from Cornell University (1978) and received his Doctorate in Chemical Engineering from the University of Pennsylvania (1981).  While at Penn, he worked closely with Arthur Humphrey, Ph.D., to develop the Penn/GE process to convert poplar wood to ethanol.
Dr. Holtzapple is not only an academic, but he has also been responsible for founding or co-founding multiple organizations that focus on sustainability. In 2001, he co-founded StarRotor Corporation, which is developing high-efficiency compressors, expanders, engines, and electric motors.  In 2017, he co-founded Theion, LLC, which is developing new methods for converting biomass directly to hydrocarbon fuels. He is also a co-founder of Cascade, which is commercializing his water desalination technology.