Lee Bassett Selected to Participate in NAE's 2018 U.S. Frontiers of Engineering Symposium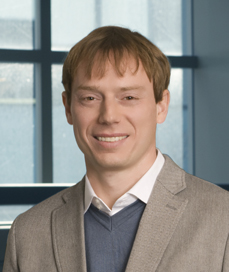 Lee Bassett, Assistant Professor in Electrical and Systems Engineering, has been selected to participate in the National Academy of Engineering's (NAE) 2018 U.S. Frontiers of Engineering Symposium.
Bassett's is one the 84 selected as the nation's brightest young engineers to take part in symposium. Engineers ages 30 to 45 who are performing exceptional engineering research and technical work in a variety of disciplines will come together for the two and a half day event. The participants – from industry, academia, and government – were nominated by fellow engineers or organizations.
The 2018 USFOE will be hosted by MIT Lincoln Laboratory in Lexington, Massachusetts, Sept. 5-7, and will cover cutting-edge developments in four areas: Quantum Computing, Technology for Humanitarian Assistance and Disaster Relief, Resilient and Reliable Infrastructure, and Theranostics.
The NAE is a private, independent, nonprofit institution that provides engineering leadership in service to the nation. The mission of the academy is to advance the well-being of the nation by promoting a vibrant engineering profession environment.
To read more about Dr. Bassett and his research, please visit his website.