Insup Lee Named ACM Fellow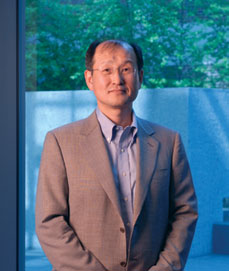 Insup Lee, Cecilia Fitler Moore Professor in the Departments of Computer and Information Science and Electrical Systems and Engineering, has been appointed fellow status by the Association for Computing Machinery (ACM) for, "theoretical and practical contributions to compositional real-time scheduling and runtime verification."
The ACM brings together computing educators, researchers, and professionals to inspire dialogue, share resources, and address the field's challenges. As the world's largest computing society promotion of the highest standards, and recognition of technical excellence. ACM supports the professional growth of its members by providing opportunities for life‐long learning, career development, and professional networking.
Dr. Lee's research interests are in real-time, embedded, and cyber physical systems, which increasingly affect our daily lives. His research goals are to ensure and improve the correctness, safety, timeliness, trustworthiness, security ,and compositionality of these systems. Dr. Lee has been developing techniques and tools for compositional real-time scheduling, model-based development, quantitative trust management, and run-time verification. He has also been transitioning his research results into practice by applying them to the Internet of Medical Things.
To learn more about Dr. Lee visit his faculty research profile.