Brian Litt Promoted to Professor of Bioengineering and Neurology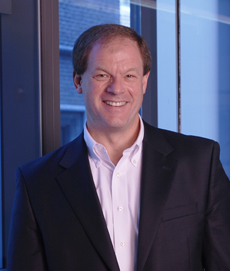 Penn Engineering is pleased to announce the promotion of Brian Litt to Professor in the Departments of Bioengineering and Neurology.
In his announcement, David F. Meaney, Solomon R. Pollack Professor and Chair of Bioengineering, said, "We are very proud of Dr. Litt's wonderful accomplishments and we congratulate him on this achievement."
Dr. Litt's laboratory focuses on translating neuroengineering research directly into patient care through a collaboration between neurology, neurosurgery, neuroscience, psychology and engineering. While epilepsy is the lab's core focus, its multidisciplinary efforts span scientific and clinical interests that include functional neurosurgery, network and computational neuroscience, movement disorders, intra-operative and ICU monitoring, and other brain network disorders.
An active clinician, medical entrepreneur and inventor, Dr. Litt is a member of the Institute for Medicine and Engineering. In 2011, Dr. Litt won the Hans Berger Award for Contribution to EEG Internationally from Virginia Commonwealth University.
Dr. Litt earned his M.D. from Johns Hopkins University School of Medicine and his A.B. in Engineering and Applied Science from Harvard University.
To learn more about Dr. Litt and his research, please visit his faculty profile.