Anne Cocos Receives Google Ph.D. Fellowship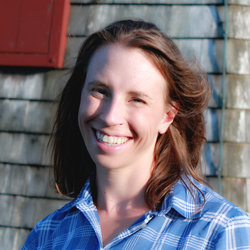 Anne Cocos, a PhD student in Computer and Information Science working with Chris Callison-Burch, has received a 2018 Google PhD Fellowship for her work in natural language processing.
Google created the PhD Fellowship program in 2009 to recognize and support outstanding graduate students doing exceptional research in Computer Science and related disciplines. Now in its ninth year, Google's fellowship program has supported hundreds of future faculty, industry researchers, innovators and entrepreneurs. Reflecting their continuing commitment to supporting and building relationships with the academic community, they recently announced the 39 recipients from North America, Europe and the Middle East.
Anne's research interests include context-aware paraphrasing, word sense induction, and crowdsourcing. She is also affiliated with the Department of Biomedical and Health Informatics at The Children's Hospital of Philadelphia, where she looks at ways that natural language processing can support pediatric medical care. Prior to joining the Computer and Information Science Department, Anne received a Marshall Scholarship to study at Oxford, and served as an Intelligence Officer in the US Navy for 6 years.
Chris Callison-Burch describes Anne as a stellar researcher and a great student. Her research advances the longstanding goal of artificial intelligence that computers should be able to understand and reason about human languages, and has applications to many user-facing technologies like Apple's Siri or Amazon's Alexa, or Google's Knowledge Graph. In addition to being a role model, she has helped to mentor undergraduate computer science students by conducting research with them and showing them a path to graduate studies. Beyond being an exceptional researcher, Anne brings an incredible amount of diversity to our department — as a woman, as a veteran, as a mother.
To learn more about Anne, visit her website.