Please Welcome Paulina Johnson to CBE!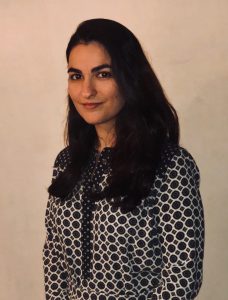 Paulina is the new Undergraduate Coordinator for CBE. She will be working closely with both Dr. Robert Riggleman (CBE Undergraduate Chair), as well as Dr. Sean Holleran (CBE Freshman Advisor) to help guide our undergraduate students through their academic experience.
Paulina is originally from a small town in Ohio and attended Pace University in New York. She comes to CBE from Johns Hopkins University where she served as the Senior Academic Program Coordinator in the Mathematics department.
When asked what she enjoys most, Paulina says without hesitation, "Helping the undergrads succeed through such an important growth period in their lives."
Paulina enjoys watching Investigation Discovery with her two dogs, Sherlock and Watson. Paulina is a New York Jets fan and loves football Sundays with her husband.
Maybe while here in Philadelphia, Paulina will also become a fan of the NFL Super Bowl Champion Eagles!